Need Help
designing your table?
MATCHING CUE RACKS
CHOICE OF
FLOOR STANDINGOR
WALL MOUNTED
CUE RACKS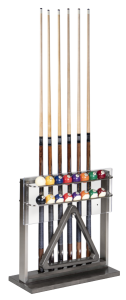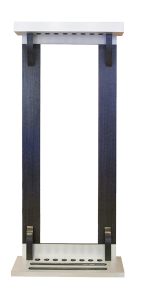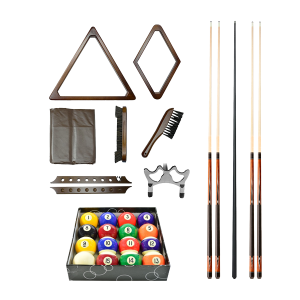 Available Sizes
8 FT – 96″
Outside Dimensions
8 FT – 103″ X 59″
Minimum Room Size
for 8ft Table
12′ 4″ x 16′ with 52″ Cue
The Nile billiards table is built with four stainless steel legs at each corner of the table, proudly displaying the modern piece. This top notch pool table represents power, durability and strength in design. Players will be drawn to its dominant presence instantly.
All pool tables are custom built to demand attention. Bold, luxurious, and with pristine attention to detail, they exceed the expectations of any billiards player, from professional to recreational. Customization and quality make these tables the best of the best. The customization process offers free design consultations, ensuring that the tables are tailored to fit the exact needs of the customers. Every table is masterfully crafted and manufactured at our Pharaoh USA location, and includes fine leather pockets, an option to add a cue rack, accessory kit, and a matching three piece dining top, transforming the table into a 2 in 1 game set or dining set. The billiards tables also come in three editions: Dynasty edition, featuring a straight rail, Empire edition featuring rounded corners, and Kingdom edition, featuring a curved rail with an inlay. Nationwide delivery and installation is available for all purchases. For additional customization options contact one of our sales representatives.
We sell factory direct to our clients allowing us to provide competitive pricing without compromising quality.
Contact us to find out more.

Product Details
Solid wood construction
Fine leather pockets
1" Brazilian 3-piece slate
Choice of premium laminate or wood finish
K66 cushions
Premiere wool felt
4¾" rail with 1¾" solid lumber
Optional 3-piece dining top

The Pharaoh Promise
We are passionate about delivering superior designs and products, and take pride in achieving this. We look to replicate success, learn from mistakes and develop the ideas, innovation and practices that will help us improve and lead our market. Click below to read about our promise to you.

Read More